A Digital Conference for the NEXT generation of Architects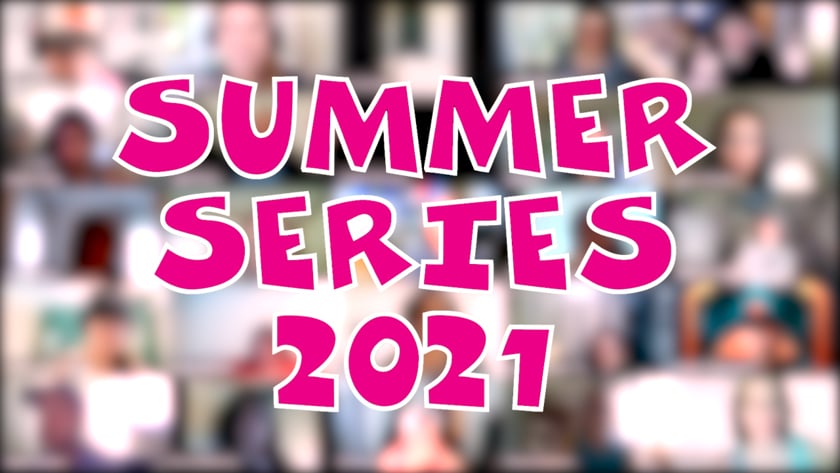 We are changing the game for the FUTURE
of the Architecture Industry. Join us!
jANUARY 20-24, 2022 • ONLINE EVENT
Tickets available Nov. 26th. Get notified:
Tickets available until October 24th, 2021. Get yours now!
WHAT IS THE YOUNG ARCHITECT WINTER SERIES?
The Young Architect Winter Series is a 5-day ONLINE event created for Young Architects by Young Architects. We focus on personal and professional development, learning from community leaders and unsung heroes, and helping each other reach the next level of success. But most importantly, we listen to YOU.
A DIGITAL FORUM FOR THE NEXT GENERATION OF ARCHITECTS
Hi, I'm Michael Riscica, founder of Young Architect. I'm a Licensed Architect, nationally-recognized Blogger, a Speaker, a Coach and mission-driven advocate for the next generation of Architects.
Why is now the time to attend the Young Architect Winter Series?
This is our profession, we're inheriting it. Things are moving at a faster pace than ever before, and more Young Architects are moving into positions of power. Are you equipped for long-term success? You can be.
I created the Young Architect Winter Series because ALL large in-person events are cancelled (for now) and now more then ever, the Young Architect community needs to be brought back together with an AMAZING online digital event.
Charles Hendricks
Workshop
Empathetic Design: Serve Your Clients While Serving Your Community
Melody Stinson
Workshop
Specsplaining: Unlocking the Technical Language of Specifications
Michael LaValley
Workshop
How to Win with Words: The Power of Writing in Architecture
Michael Ermann
Workshop
ARE Math Blitz: Rapid-Fire Practice Problems
Travis Krimmel
Workshop
Don't Forget the Small Stuff: The Often Overlooked Strategy to Rapidly Level Up Your Career
Shernise Richardson
Workshop
Sketching Sessions with Shernise
Paul Keskeys
Workshop
How To Present Your Architecture (And Sell Yourself!)
Shawna Mabie
Workshop
Winning the "Bad Boss" Challenge: Connect with Different Leadership Styles so You can Thrive at Work
Molly Esteve & Julia Mollner
Design for the Streets: Getting a community-led project funded & built
Nathan Taylor & Julie Foley
Get Your Boots Dirty: The Importance of Being On Site and How to Get There
More speakers & workshops to come. Stay tuned!
Julia Jack
Michael Knouse
Perla Muller
Timothy Ung
Mariela Pfennig Mahmud
Muna Shahrori
Maijosh Giraut
Christine Monaghan
Jessica Gardenhire
Parva Markiw
Deborah Deck
Timothy Ung
Mariela Pfennig Mahmud
Muna Shahrori
Maijosh Giraut
Christine Monaghan
Marli Williams
Fearless Networking Sessions
What do people rave about at all Young Architect events? The networking! Marli is a Facilitator of Amazing Experiences and specializes in making networking introvert friendly and FUN! Join one of her evening networking sessions!*
Dr. Ashlee Kleven Hayes
Ask the Expert: Q&A with Interview Expert
Returning to Young Architect Events by popular demand! Ask your top interview questions to author and interview expert, Dr. Ashlee Klevens Hayes (Rx Ashlee).
Recently Licensed Celebration​
Saturday Night Special Ceremony
If you are newly Licensed, your hard work and perseverance deserves celebration (including GOLD medals!). Join Michael Riscica as he leads a special kind of "graduation" ceremony, celebrating the newly Licenced Architects from the Young Architect Conference and ARE Bootcamp communities.

*
Live-only events (not recorded).
YOUNG ARCHITECT WINTER SERIES 2022
JANUARY 20-24, 2022 • ONLINE EVENT
No, ticket sales are for single users only. The person enrolled is the only person who can access the event and all resources. No sharing of logins or group licenses allowed. Our software monitors multiple logins and IP addresses. Accounts will be automatically disabled if our policy is violated.
We are currently in the process of curating our Winter Series programming. While the exact presenters and schedule timing is TBD, you can count on us putting together an exceptional line up for you. Stay tuned!
How much time you choose to take off work is ultimately up to you.
We encourage you to attend the online event LIVE as much as you can, however all the keynotes, workshops and panels will also be recorded so you can watch later as needed.
Please note: Our evening programming, networking and other celebrations series will NOT be recorded as they require your participation. So if you'd like to experience these sessions, please plan accordingly.
Each session will be recorded and you will have access to the recordings shortly after each event.
Because this is an online event and everything will be available as recordings, refunds will not be offered.
Shortly after you register, you should see a welcome email! If you don't, please check your spam (in case our message landed there) and whitelist any future emails from us. Still don't see our message? Email Joanna@youngarchitect.com
Our community has generously raised donations to help those in need. If you're interested in a partial or full scholarship, complete this short form to apply. Our team will work to evaluate the funds available and let you know how we can help.
support@youngarchitectconference.com
what people are saying about
young architect conferences
Shoutouts from our previous digital events…
I truly hope every trade/field/association out there has, or gets, a Michael Riscica. I would not feel what I feel today, or be as passionate as I am, without his guidance and words since 2014. I hope anyone studying/practicing has their own MR in whatever person/form that may be!
This was absolutely brilliant, in every aspect! I loved the speakers, I loved the content that was created and I loved how everything was done. Can't wait for YAWS!!
I really appreciated the flexibility of listening to the videos live or recorded.
I LOVED the meaningful, actionable, and inspiring presentations & workshops (& ability to replay presentations)
My favorite part of the YASS? The community.
I really enjoyed the networking events. It helped me to feel connected despite being hundreds of miles from others.
Y'all are freaking awesome! Thank you so much for everything that you do to support and inspire the next generation of architects. We will be a greater generation of architects because of your impact on the profession. Thank you, thank you, THANK YOU!!!
Keep up the Life-changing events!! YA TEAM is doing a beyond EXCELLENT and PHENOMENAL Job!!
My favorite part of the YASS? All of it!
Just a big thank you. I've been to a number of conferences in the past for my previous job and this really was the only one focused on the profession and the people behind it. I mean, a parenting panel, are you kidding me?
You guys did a GREAT JOB!! AND I hope to receive my license by the YAWS!! Glad you are keeping the momentum going.
YOU GUYS ARE AMAZING!! I have never been to a conference this motivating and supportive. I can't wait til YAWS and YAC!!
The Summer Series: I cannot thank you all enough for it.. like for real! Thank you Young Architect for bringing that feeling of wholeness to my life in architecture.
Everything was amazing!!!! All the keynotes and workshops were inspiring and diverse. The networking events were amazing. I really liked the sense of community and family that I took from this. Most of all I liked that this was not like any other boring conference that I've been to in the past. I honestly did not want this conference to end. Thank you YA team for a truly unforgettable event!!!